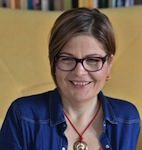 Anna Menyhért – MSCA research fellow
Anna Menyhért is currently (since 2018) a Professor of Trauma Studies at the University of Jewish Studies in Budapest, Hungary. From September 2020 she will be a research fellow at the Wiesenthal Institute for Holocaust Studies in Vienna, Austria.  Between 2016–2018 she was a senior Marie Sklodowska-Curie Individual Research Fellow at the University of Amsterdam School for Heritage, Memory and Material Culture as well as the Slavonic Studies Department. Previously she worked at Eötvös Loránd University, Budapest, Hungary, at the Institute of Cultural Studies and Hungarian Literature as the Principal Investigator of the Trauma and Gender in Literature and Culture Research Group.
She has experience in teaching, in academic programme development and in leadership and management within academia, in the cultural and civil sectors both in Hungary and internationally; she was the vice president of the European Writers' Council and the head of the Hungarian Studies Department at the Balassi Institute in Budapest as well as the Director of the Hungarian Literary Authors' Collecting Society. Her research interests include trauma studies, cultural and digital memory studies and women's literature. She gave invited talks and lectures at the universities of Cambridge, Glasgow, Bath Spa, Vienna, Florence, Nitra, Banska Bystrica. She has experience in supervising MA and PhD students as well as postdocs on topics related to trauma studies, memory studies, digital media studies, literary studies and women's literature as well as creative writing projects.
Here you can find the personal website of Anna Menyhért, the the Facebook page Women's Literary Tradition related to her monograph on twentieth-century Hungarian women writers; another Facebook page (mostly in Hungarian) of her books (fiction, children's books, including "A Free Woman", her bestselling fictional biography on the life of Renée Erdős, a 20th century woman writer), as well as her Academia.edu page. Here you can look up her previous digital humanities project on the cultural memory of women's literature: Women Writers on the Net: Cultural Memory in the Digital Age.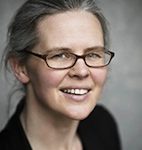 Ellen Rutten – Supervisor
Ellen Rutten explores the interaction between (literary) creativity and digitalisation, whit a specific focus on on imperfections. Now that digital media allow for an increasingly rigorous perfectionism in everyday life, creative professionals in various disciplines – literature, but also art, design, architecture, music, and fashion – persistently embrace imperfection. Ellen Rutten will examine this longing for the imperfect and its impact on Russian and transnational developments in literature, art and design. She also leads a research project on social media and cultural memory in post-Soviet space. In her recent research and publications she focuses on Russian literature, new media, design, memory and politics. Ellen Rutten has been working as a post-doctoral researcher at the University of Bergen in Norway since 2009. In 2010 she was appointed as coordinator of the project Web Wars, a study of social media debates on Soviet memory. Since 2010 she has also been affiliated to the capacity group Slavic Languages and Cultures of UvA. In addition, she has provided guest lectures at the universities of Oxford, Freiburg, Berlin, and Columbia. Since 2011 Ellen Rutten is co-coordinator of the Media and Memory research group of the Amsterdam School for Cultural Analysis (ASCA) and the Institute of Culture and History (ICG) of the University of Amsterdam.
More information on Ellen Rutten and her research projects can be found here.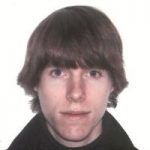 Mykola Makhortykh – Workshop Organizer
Mykola Makhortykh was a PhD candidate at the University of Amsterdam until 2017. Currently (2020) he is a post-doc researcher at the University of Bern. His PhD project focused on Second World War memory in Ukraine and how it is affected by the processes of de-Sovietisation, nationalisation and digitisation that the country is currently undergoing. In his doctoral thesis he unravels the digital discourse surrounding two milestones in Ukrainian war memory—the capture of Lviv and of Kyiv—in a selection of several social media platforms. In recent research, Mykola also explored the use of social media in the context of the Ukraine crisis and the role of cultural memory in securitisation of the conflict in Eastern Ukraine.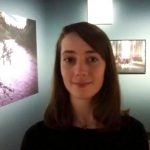 Michelle de Wit – Assistant
Michelle de Wit was the student assistant on the Traprodig project.  She is currently an independent researcher. She followed the Research Master Arts and Culture: Art Studies at the University of Amsterdam. She focuses on the visual culture of propaganda in relation to memory studies, specifically on the influence of 'remembering to forget' on transnational memories within the transcultural context of Russia, Central Asia, and Western Europe. She is also secretary and editor of Rooilijn, a journal for urban studies.
Advisory board members
Paul Arthur
Paul Arthur is a professor and chair in Digital Humanities and Social Sciences at Edith Cowan University, Australia. A Fellow of the Royal Historical Society, he speaks and publishes widely on the global impacts of technology in culture and society. In 2016-2017 Paul Arthur is KNAW Visiting Professor at Huygens ING (Royal Netherlands Academy of Arts and Sciences).
More information on Paul Arthur's publications and current research can be found on his personal website.
Julie Fedor
Julie Fedor is lecturer in modern European history at the University of Melbourne. She is the author of Russia and the Cult of State Security; coauthor of Remembering Katyn; and coeditor of Memory and Theory in Eastern Europe and Memory, Conflict and New Media: Web Wars in Post-Socialist States.

Vera Zvereva
Vera Zvereva is a Research Fellow and Manager at the Princess Dashkova Russian Centre, University of Edinburgh. A member of the 'Future of Russian' (Bergen, 2008-2012) and 'Memory at War' (Cambridge, 2010-2012) research projects, she has published extensively on Russian media culture, Internet and television studies.
Rob van der Laarse
Rob van der Laarse is head of the Amsterdam School for Heritage, Memory and Material Culture (AHM) at the UvA's Faculty of Humanities. His research focuses on (early) modern European elite and intellectual cultures, cultural landscape, heritage and identity politics, the cultural roots and postwar memory of the Holocaust, and Europe's competing memories in the present context of the EU's crisis after the eastwards enlargements and the nationalist revival.